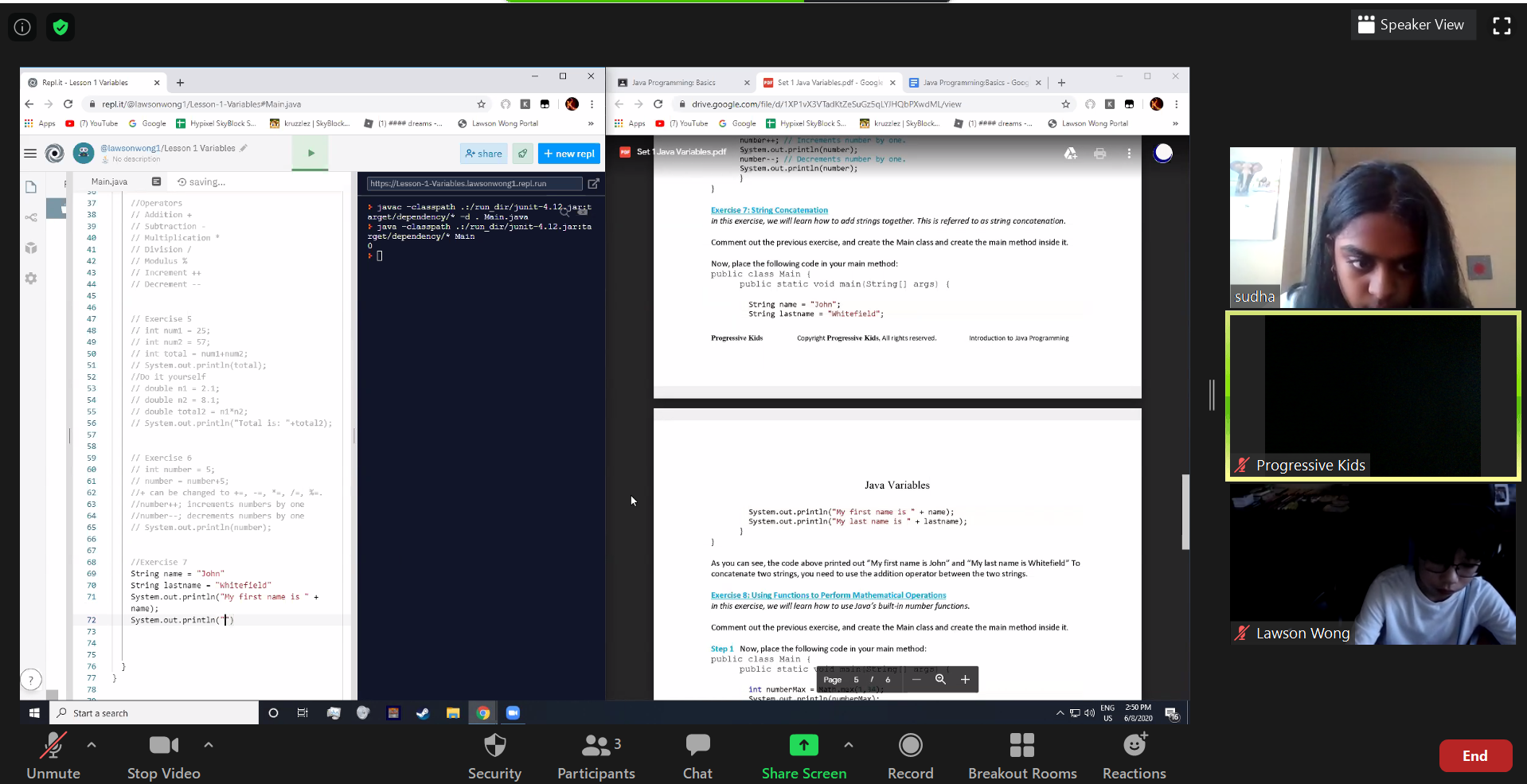 These classes are being offered ONLINE in coordination with Las Positas Community College, Livermore. Registrations are open now. "Register Now" button will redirect your to Las Positas Community College website.




FALL 2020 ONLINE CODING PROGRAMS FOR KIDS
Real Coding for Real Kids: Python Beginner
Course Description Python for Kids is specifically designed to make kids understand the basics of programming, data analysis, game coding and GUI interface using Tkinter. In this session, Kids will learn installations, variables, conditions, functions, string, Tkinter widgets like frame, button, level and canvas, and Game. They will work on many mini-projects and develop one fun game.


Classes:
10
Day & Time:
Weekly – Monday 4:00 PM – 5:30 PM
Dates:
September 14, 2020 – November 16, 2020
Address:
Online
Real Web Designing for Real Kids: JavaScript
Course Description Web Design: JavaScript covers JavaScript programming basics like conditions, looping, arrays, function, image animation, integration with HTML & CSS, and logical development of games. Towards the end of this session, students will develop one interactive game, learn about web hosting, and will be given the opportunity to upload their work online.


Classes:
12
Day & Time:
Weekly – Monday 5:35 PM – 7:05 PM
Dates:
September 14, 2020 – November 16, 2020
Address:
Online