Free Coding Workshops by Progressive Kids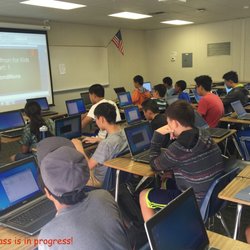 DESCRIPTION
These workshops are for kids to get hand-on coding experience in HTML,Python, Java Programming.
Besides kids getting getting real time experience in coding, Parents will get opportunity to know about all upcoming schedule for Java Programming and other coding classes.
Because, we have limited seats, please secure your seat by buying this free ticket as soon as possible.
Suggested Grade: 4th to 8th
[event_listing search = "false"]